Dec
27
Fri
2019
Winter Camp

@ Conference Point Center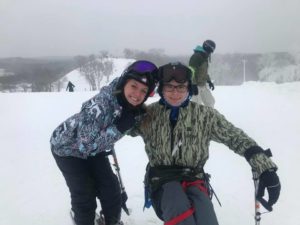 The sight of familiar faces makes Winter Camp the best kind of warm-up during the week between Christmas and New Year's Eve.
Campers get together to rekindle their friendships during five days of skiing, snowboarding, tubing and tobogganing. The indoor fun includes swimming, arts and crafts and games.
Feb
22
Sat
2020
Utah Ski Program

@ National Ability Center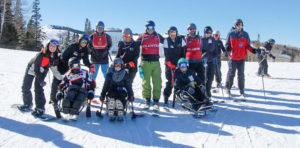 The Utah Ski Program is a one week skiing and winter sports program for children ages 10 to 19. With the instruction of certified adaptive ski instructors from the National Ability Center (NAC) and the encouragement and support from our One Step volunteers, thirty children will travel to Park City, Utah.
Many campers have physical or cognitive disabilities associated with their cancers or treatments. Working with the coaches, the children will challenge themselves in new ways — building that confidence as they learn new skills and achieve their goals. All adaptive ski equipment is provided by the NAC.
In addition to skiing, the kids also enjoy activities that in the past have included nighttime snow tubing, and indoor sled hockey.
For this program, priority acceptance to campers with limited abilities, rather than application timeliness.
Jul
11
Sat
2020
Summer Camp

@ Conference Point Center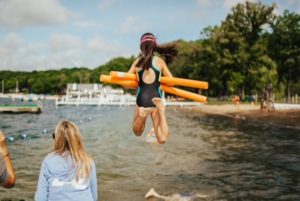 AGES: 7-19
When a child has cancer, summer camp may seem like one more thing that the child has to give up. At Camp One Step's Summer Camp, children with cancer are given a chance to experience a week or two of carefree fun with other kids facing similar challenges.
Located on beautiful Lake Geneva in Williams Bay, Wisconsin, Camp One Step's Summer Camp offers a variety of fun and exciting camp opportunities for different age groups. Younger campers enjoy a traditional summer camp experience while special interest programs are offered for teenage campers.