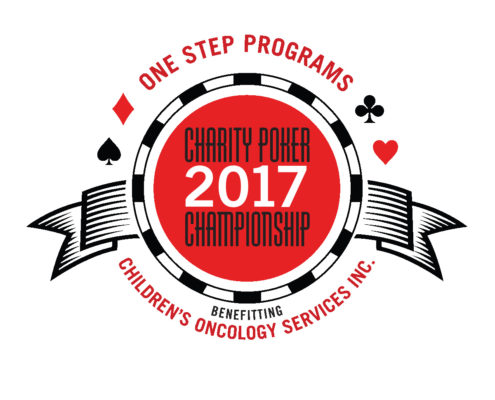 The Montgomery Club
500 W. Superior St.
Chicago, IL , 60654
Our 12th annual One Step Charity Poker Championship raised more than $120,000. Players from all over the Chicagoland-area and Northwest Indiana played their best hand for an evening of poker and high stakes gambling, memorable food and drinks, prizes and of course, charity.
Celebrity bounty players included NBC's Chicago Fire Randy Flager that made it to the final table, ESPN and Chicago White Sox announcer Jason Bennetti, along with media personalities NBC Chicago's Marley Kayden, WSCR "The Score" AM 670 Laurence Holmes and Danny Parkins, and National Movie Critic and FOX Chicago host Richard Roeper.
Players of all levels competed for approximately $15,000 in prizes including the coveted Grand Prize: a seat at the 2017 World Series of Poker Main Event in Las Vegas ($10,000 value) sponsored by Raymond James. Nick Erlenbaugh won the tournament and will be heading to the World Series of Poker Main Event in Las Vegas.
   PRESENTING SPONSOR:
King Sponsors:
Queen Sponsors: