Team One Step
We run to send kids with cancer to camp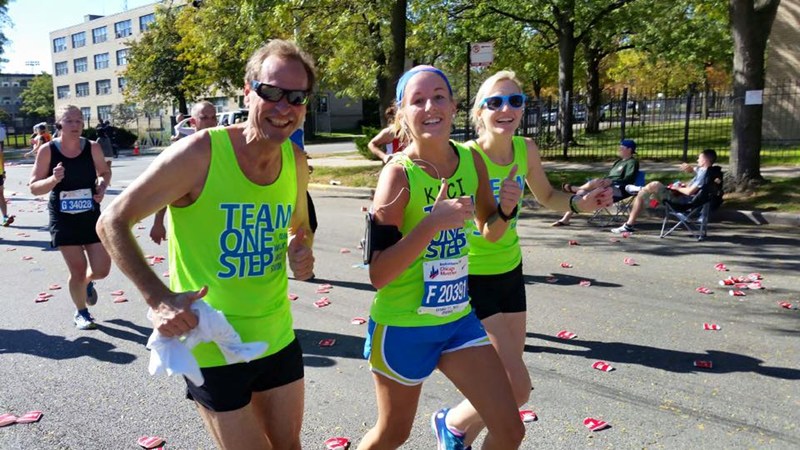 Join Us for Bank of America Chicago Marathon
Join Us for the Chicago Half Marathon
Donate to a Bank of America Chicago Marathon Runner
Donate to a Chicago Half Marathon Runner
You will give kids with cancer a life changing week at camp.
Kids with cancer are more likely to be bullied at school, ostracized, and experience social anxiety and isolation…but not at camp.
Camp is a place they can just be kids!
"When I'm at camp all the other worries of life dissipate." –Ryan, Age 18
"Camp is a time and place to celebrate all that we have and not feel self-conscious about our battle scars. We're all in this together at One Step!" –Maya, Age 15
"Camp is special to me because I can be me without anyone judging me. Camp is the best place!"   -Jack, Age 10
Team One Step Benefits Include:
Guaranteed entry into the Bank of America Chicago Marathon or the Chicago Half Marathon
Friendly, expert coaching
Training plans for all fitness levels
Personal fundraising assistance and resources
Help kids with cancer have the time of their lives – they are the best reason to run!
From fundraising to training, we are with you every step of the way!
Save