Program Dates: April 30 – May 1st
Campers: 19 and under
Registration is now closed for 2022. See you next year!
COVID-19 Vaccine Requirements
Individuals 5 years of age or older who are receiving Pfizer BioNTech: March 25th, 2022

Individuals 18 years of age or older who are receiving Moderna: March 18th, 2022

Individuals 18 years of age or older receiving Johnson and Johnson: April 15th, 2022
Safety Strategies
All participants attending in-person programs who are 5 years and older will need to be vaccinated against COVID-19,  and up to date as defined by the CDC.
Pre-camp health screening for campers, volunteers, and COS staff (self-monitoring for COVID-19-related symptoms and temperature tracking) and screening on arrival to camp.

COVID-19 testing (nasal swab) for all participants on arrival to camp.

Cohorting during camp (campers, counselors & medical staff live, play, and eat within a small group of individuals)

Masks will be worn when indoors except when eating. Masks will not be worn outdoors but physical distancing will be maintained.

All camp activities will be held on campus. Large group activities where everyone comes together will not be held this year

Meal times will be modified to avoid large gatherings of individuals. Meals will be served outdoors whenever possible.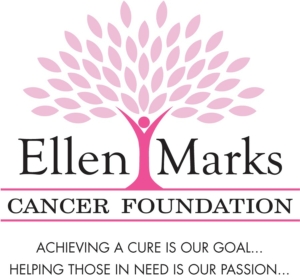 In 2021, Brain Tumor Family Camp Virtual (affectionately called BTFCV) was a weekend of activities planned for our camper families! Camp One Step is thankful to The Ellen Marks Cancer Foundation for sponsoring this camp, and providing us the ability to come together virtually! We are happy to share that we are looking forward to a weekend of engagement, fun and community. Program session format for 2022 will be coming soon!
Program details coming soon!
*example of program activities below*
Families were excited to open their Camp Care Package!
Each package contained games, activity supplies, a gift card for family dinner, Camp spirit wear (shirts pictured above) and more!
They connected for face-to-face activities!
Camp families came together to paint, compete in a cup stacking challenge, meet Mad Scientist Greg, perform Improv, and parents had dedicated time to relate and share information.
Spent quality family time together!
Families used the weekend to spend quality time playing games and participating in activities (such as Movie Night) provided by Camp One Step!
"This morning was awesome with the Brain Tumor Family Camp Virtual. The kids had a blast and can't wait for this afternoon!"