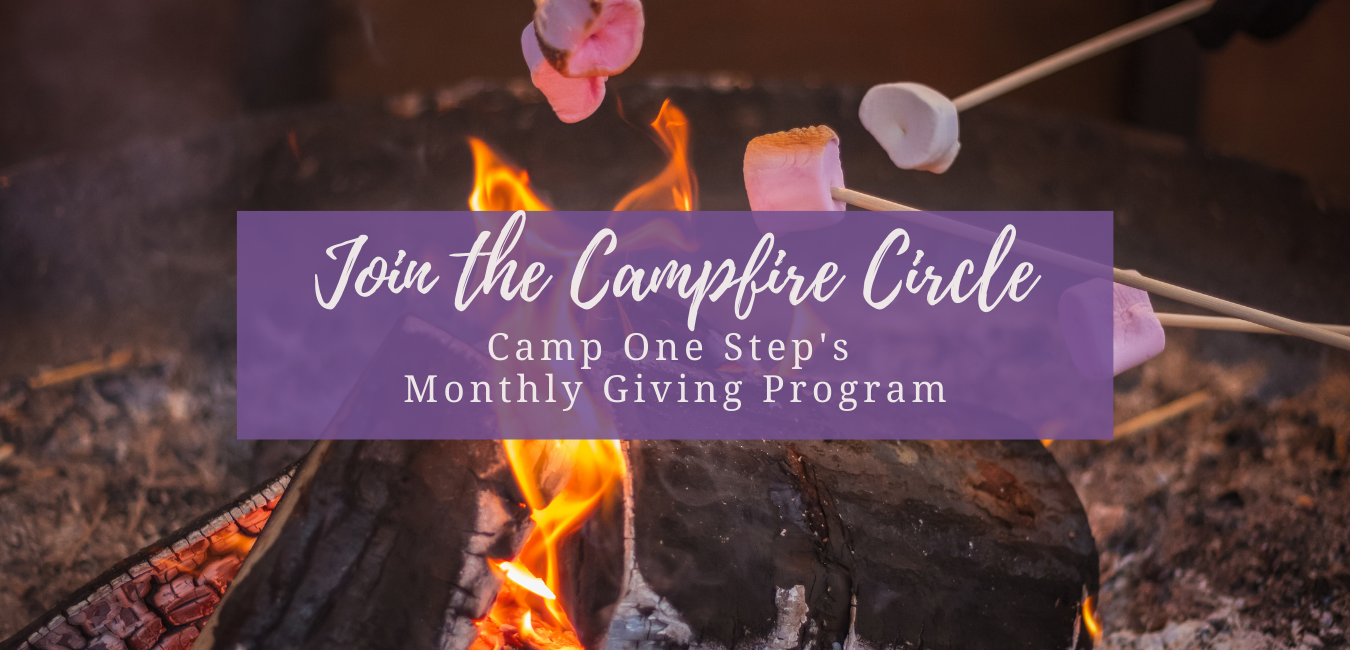 Monthly giving provides reliable, consistent support for Camp One Step to fulfill our mission by offering camp programs serving kids with cancer and their families. You can choose an amount that fits easily into your monthly budget; that amount will automatically and securely be deducted from your credit or debit card — saving you the hassle of writing multiple checks. Your membership will allow you to grow your connection with Camp One Step and our community.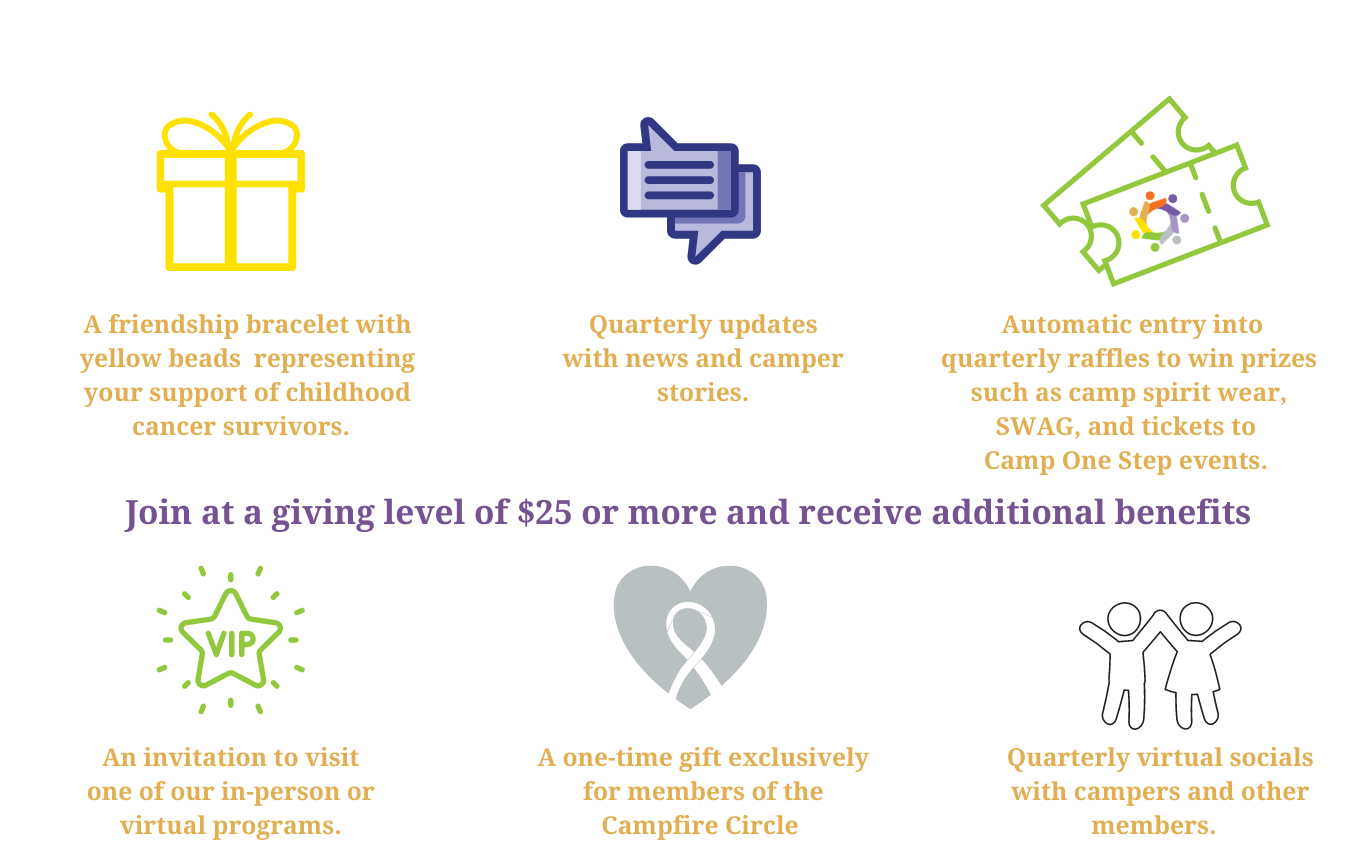 You can choose the amount of your gift
You can set up a donation to automatically be charged to a credit card or debit card monthly.
You can join in honor or memorial of someone
By providing a name and address, we can notify the person you wish to honor. For memorials, we can notify the person you designate.
Easiest and most convenient way to give
Set-up your monthly gift today, and know your charitable giving is in place for the entire year to come – no further action required.
Most effective way to make a difference
The ongoing support of monthly donors, who we call Campfire Circle helps to ensure that Camp One Step has resources to be there for children diagnosed with cancer and their families.
You can cancel anytime
If your situation changes for any reason, you can always change or cancel your gift with a simple phone call to (312) 924-4220.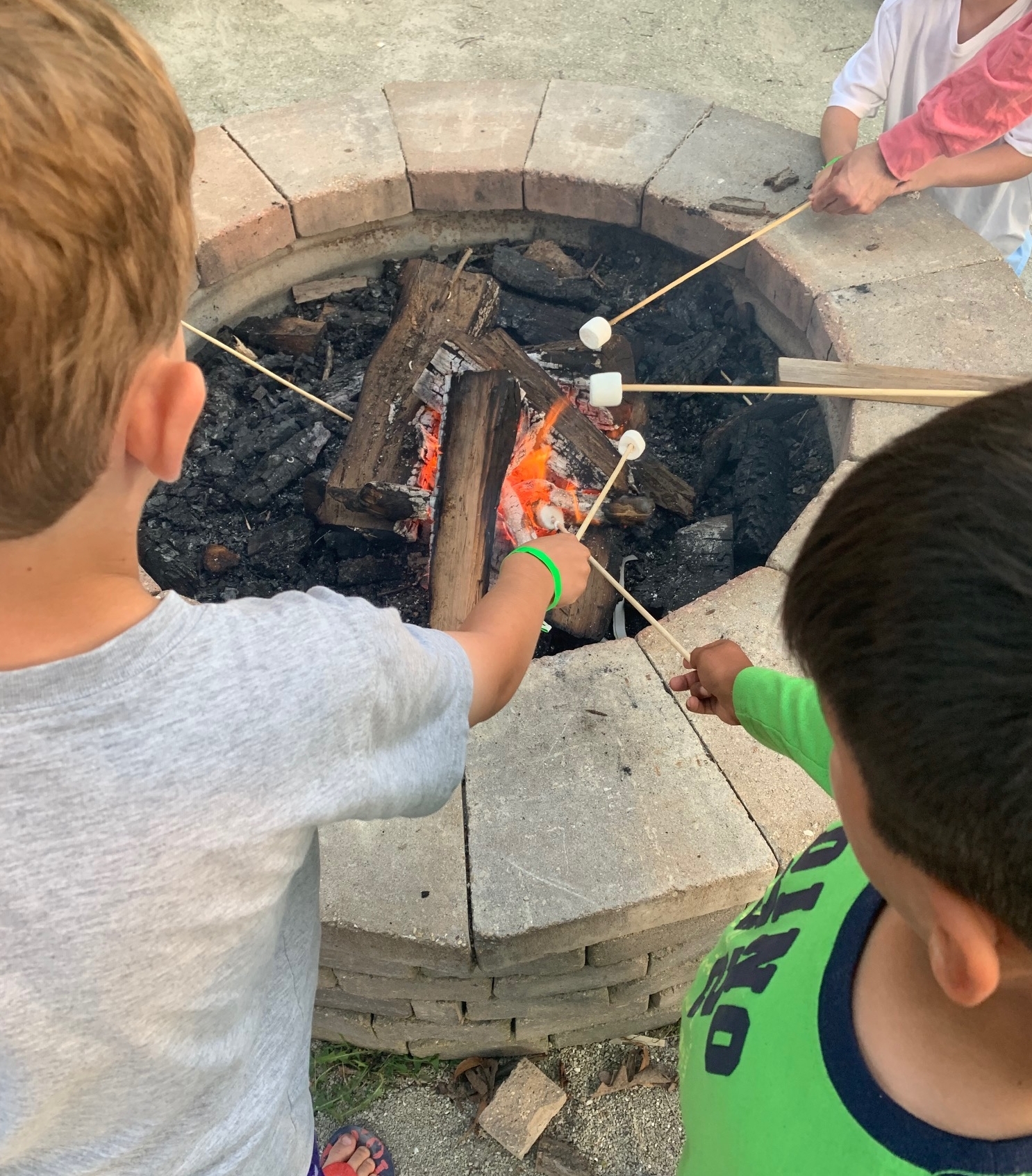 Make a difference in the life of a child diagnosed with cancer everyday by joining our monthly giving program
JOIN TODAY!