Program Dates: February 24th – February 27th
Co

untdown to Utah Ski Virtual!
0
Days
0
Hours
0
Minutes
0
Seconds
"Dashing through the snow, on a…" virtual mountain tour?!  Is that even possible??  It absolutely is if you participate in the Utah Ski Program Virtual sending off this February!  Come join campers and staff alike to take a Zoom trip to Park City, Utah where the National Ability Center (NAC) will immerse you in mountain life.  Don't want to spend time lacing up your boots?  Can't find that second glove to keep your hands warm?  No problem!  The Utah Ski Program will take you on a virtual journey up and down the slopes without you even needing to put on your coat! Campers between the ages of 10-19 are invited to apply for this program. Austin C. and Erin H., the Program Directors for the Utah Ski Program, are "stoked" for this virtual experience, and are taking into consideration school hours for planning activities.  They are urging campers to "carve out time this February for friendships to snowball, mountains of knowledge to be learned, and sky high laughs to be had!"
Registrations closed for 2021!
Are you ready to

laugh?

have a blast?

Zoom with friends?

sing?

sign up for Utah Ski Virtual?

play games?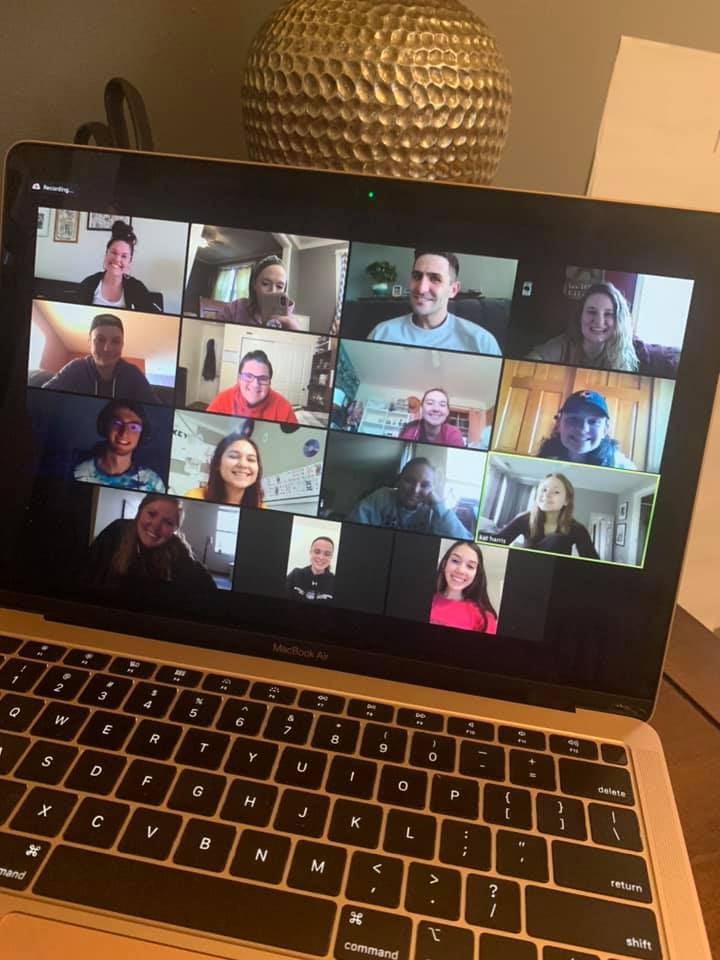 We want to be sure each camper and volunteer has what they need to participate in our virtual programs. Camp One Step launched a technology initiative where campers can check out iPads for the duration of a Camp One Step program. We will ship you the device with a return label to make it an easy process! If you would like to borrow an iPad or are in need of any other technical support, please contact Darryl at [email protected]
What are our campers and families saying about our virtual programs?
I really enjoyed Bunk Time every night. It was fun to play games together like Codenames, Kahoot and Ty's Drawful 2.
My favorite moment in camp was the whole camp! But if I had to pick… the chopped activity, the bunk times, and the mad scientist show.
I really loved laughing during every zoom call with EXCEL people! I especially loved playing virtual Telestrations!
It was cool to meet a lot of new people and see old faces while learning about rafting, which is something I've never tried before!
We really didn't know what to expect going into this, and we're just blown away at all the thought, love and care that went into planning it. Very well executed and the love from the counselors was felt through the computer screen! Way to rock it out Camp One Step!!
My camper benefited from the camaraderie of the group and connecting with friends and counselors from past years. Continuing the bond these kids have built and the fun/entertainment it brought them similar to years past.