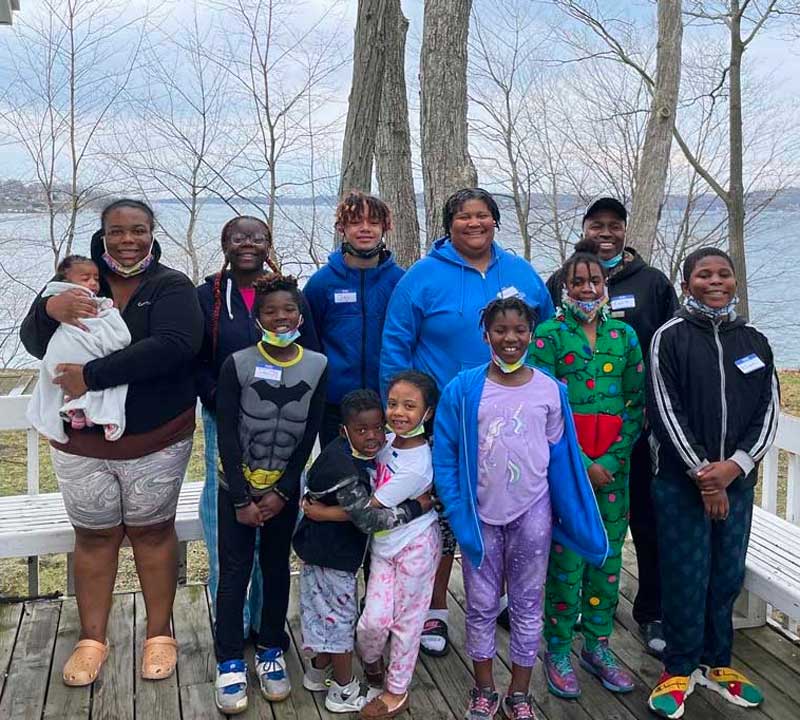 Thank you so much for your interest in Camp One Step
By offering fun, recreational and educational activities at camps held throughout the year, Camp One Step brings children together in a non-hospital setting where they find hope, support and understanding from their peers who understand a cancer diagnosis. Furthermore, we provide these camp opportunities at no cost to families.
What is the mission of Camp One Step?
We exist to heal scars that no one can see such as fear, isolation, depression, lack of support and no longer fitting in. Through community, support and shared experiences with peers, we deliver happy, pain free medicine called "camp."
Camp One Step provides FREE year-round camp experiences for kids with cancer and their families that foster joy, belonging, confidence, and lifelong friendships.
How long has Camp One Step been running programs?
Camp One Step by Children's Oncology Services, is a leader in providing empowering, supportive, educational and fun experiences for children (5-19) who have been diagnosed with cancer. We are the only local organization to offer 11 different programs throughout the year serving children and families who live in Illinois, Wisconsin and throughout the Midwest. Thanks to our 400 annual volunteers, including medical professionals, children who are in different stages of treatment have the ability to attend our One Step Programs. For over 40 years, our organization has served more than 16,000 campers.
How many Camp One Step programs are there?
From our extremely popular two-week Summer Camp which now serves hundreds of children, to Family and Sibling Camps for family members of children with cancer, to various educational and empowering excursions, we offer a total of 10 camp programs throughout the year. All of our programs are designed to meet the emotional, educational, and support needs of pediatric cancer patients and their families.
If my child is currently going through treatment, can they still attend a program?
The status of a child's therapy or stage of illness rarely affects their eligibility to participate. In addition to having been diagnosed with cancer, some children participating in our programs have either physical and/or mental challenges. One Step Programs are committed to adapting all activities to meet the needs of each and every camper.
Typically, up to 25% of campers receive chemotherapy or other treatments on-site during their time at the camp from our incredibly dedicated and skilled volunteer doctors and nurses. The majority of other campers are either in active treatment at their local hospital or they have gone into remission.
How much does it cost to attend a program?
Knowing the financial hardship that can come with a cancer diagnosis, we provide our programs for free to our campers and families. Thanks to generous support we receive each year from individuals, corporations and foundations, we are able to do so.