{ INTRODUCING A CAMP ONE STEP PODCAST }
{ INTRODUCING A CAMP ONE STEP PODCAST }
Episode 07: Camp – Part 1
July 21, 2022  / 55:53
Episode 7 is the first of two episodes where we will be discussing the impact of "CAMP" and all the incredible experiences that Camp One Step brings to campers and their families. For over 43 years, Camp One Step's mission is to deliver happiness, joy and lifelong friendships through their year-round programs. In this episode, you will hear from a current camper Fiona Campbell and Camp One Step's President, Jeff Infusino.
Episode 06: Curveballs and Setbacks
June 2, 2022  / 50:58
In episode six, we cover Curveballs and Setbacks. There are times when we must deal immediately with whatever is thrown at us, and there might even be a time when we are pulled in the opposite direction of where we are going. Individuals diagnosed with cancer often have the concern of recurrence, so in this episode we will be joined by Caleb Steffen who is a two-time cancer survivor pursuing his nursing degree at George Fox University. Dr. Jennifer Schneiderman, MD, MS, Associate Professor of Pediatrics, Stem Cell Transplantation and Cellular Therapy Program at Ann & Robert H. Lurie Children's Hospital of Chicago will also join us to discuss her specialty and thoughts on this important topic.
Episode 05: Mental Health
March 31, 2022  / 1:05:57
On our fifth episode, we are going to discuss a subject that is very important to us, mental health. Families are deeply impacted by a cancer diagnosis. The patient and their loved ones are facing trauma, depression, anxiety and so many fears. We hope to speak to the range of feelings and emotions families face and how they can prioritize mental health. We will be joined by Amanda and Robbie Tesmond, who will share their experiences with mental health during Robbie's cancer treatments and during survivorship. We will also be joined by Dr. Jeffrey Karst a Pediatric Psychologist in the MACC Fund Center at Children's Wisconsin.
If you are having a medical emergency, dial 911 immediately. If you are in emotional distress or experiencing a suicidal crisis, or know someone who is, call 1-800-273-8255. If you are listening to this podcast on or after July 16, 2022, you also can call 988.
Episode 04: Treatment is a Marathon
February 25th, 2022  / 45:38
Episode 4 checks back in on the topic of treatment. We know for most pediatric cancer families, treatment becomes a marathon. That marathon brings emotional challenges for the patient and caregivers. It also brings challenges to family, friends and community as they try to navigate support during months of hospital stays, medications and procedures. Luke and Beth Strotman join us to share their personal experiences of managing life through Luke's cancer diagnoses. We also chat with Steph Marder, who is a Child Life Specialist and cancer survivor. Steph is a wealth of knowledge on all resources a Child Life Specialist can offer pediatric cancer families in the hospital.
Thank you to our Episode 4 Sponsor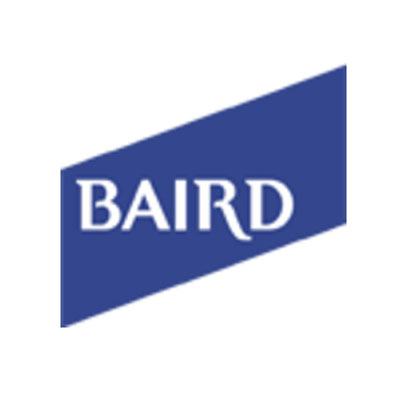 Episode 03: Taking Care of the Whole Family
JANUARY  29th, 2022  / 45:00
A childhood cancer diagnosis impacts the whole family, not just the patient. Navigating life on a daily basis is very challenging. How do caregivers balance work, take care of your other children and learn to let your friends and family help you? In this episode, we discuss resources for caregivers, siblings and so much more. Episode 3 guests include Mary Eileen Weber (Caregiver – Sister of our host Colleen McGrath) and our episode expert is Sheila Dodds, MSW – Children's Hospital Wisconsin.
Episode 02: Treatment
DECEMBER 16th, 2021  / 45:00
In this episode, we discuss the physical and emotional toll of treatment. We will hear from both a cancer survivor and a pediatric oncology nurse. As navigating pediatric cancer treatment may seem like a daunting task, both our guests will share important treatment information, helpful tips and key takeaways for both patients and caregivers.
Thank you to our Episode 2 Sponsor
Episode 01: Waiting for the Phone to Ring
DECEMBER 2nd, 2021  /  00:42:16
In this episode we explore the very beginnings of a cancer diagnosis. The thing about cancer is that it can just be such a shock. Few people are really ready to hear the words "It's cancer". Once you hear those words, you are overcome by many emotions that deliver so much shock and uncertainty. Immediately, there is a feeling that No One Understands. The feeling of loneliness is overwhelming. Where do you turn? Where do you go? Hear from parents, patients and experts who have been there and can answer some of those questions.
Thank you to our Episode 1 Sponsor
* The information, opinions, and recommendations presented in this Podcast are for general information only, and are not necessarily the opinions of Camp One Step. Medical content in this Podcast is not medical advice. Please consult your healthcare professional for medical questions.