Brain Tumor Family Camp – Ingleside, Illinois
Meet your

Program Directors
Kris Riley,
Program Director
Kris is the parent of a childhood cancer survivor and former Camp One Step camper and has been involved with Camp One Step since 2000. She has volunteered as a counselor, program leader, medical staff and was involved in the Milwaukee Board when it was up and running.  Kris has participated in the Utah Ski Program, Washington, D.C. Program, Brain Tumor Family Camp, Summer Camp, Seabees Leadership Program, Family Camp, Dude Ranch Program, Springfield Advocacy Program, and Winter Camp.
Bonnie Bodenheimer,
Program Director
Bonnie learned about Camp One Step from a friend and has been involved with camp since 2009. She has volunteered as a counselor in several in-person camps including Summer Camp (Excel, Excursion, and Water Sports), Brain Tumor Family Camp, Chicago Day Camp, and Family Camp. Bonnie has also been a counselor in EVERY digital program since CONNECTED was established.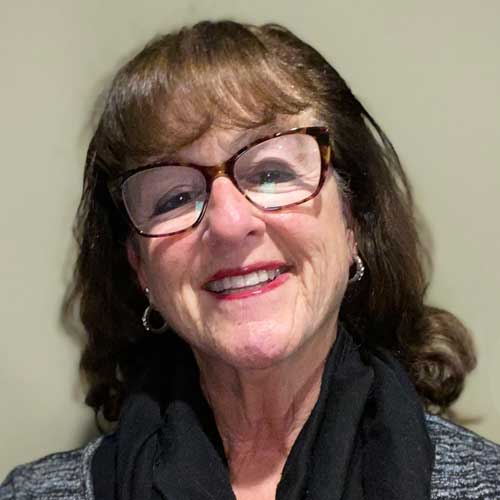 Brain Tumor Family Camp

Testimonials
"Keep up the great work, programming as a whole was awesome. Getting a chance to connect with other brain tumor families and learn from one another is priceless!"
-Camper parent
"It has been a educational and amazing experience to be involved in BTFC and we will miss it."
-Camper parent
"We always love hanging out with the family and friends we have made within BTFC"
-Camper parent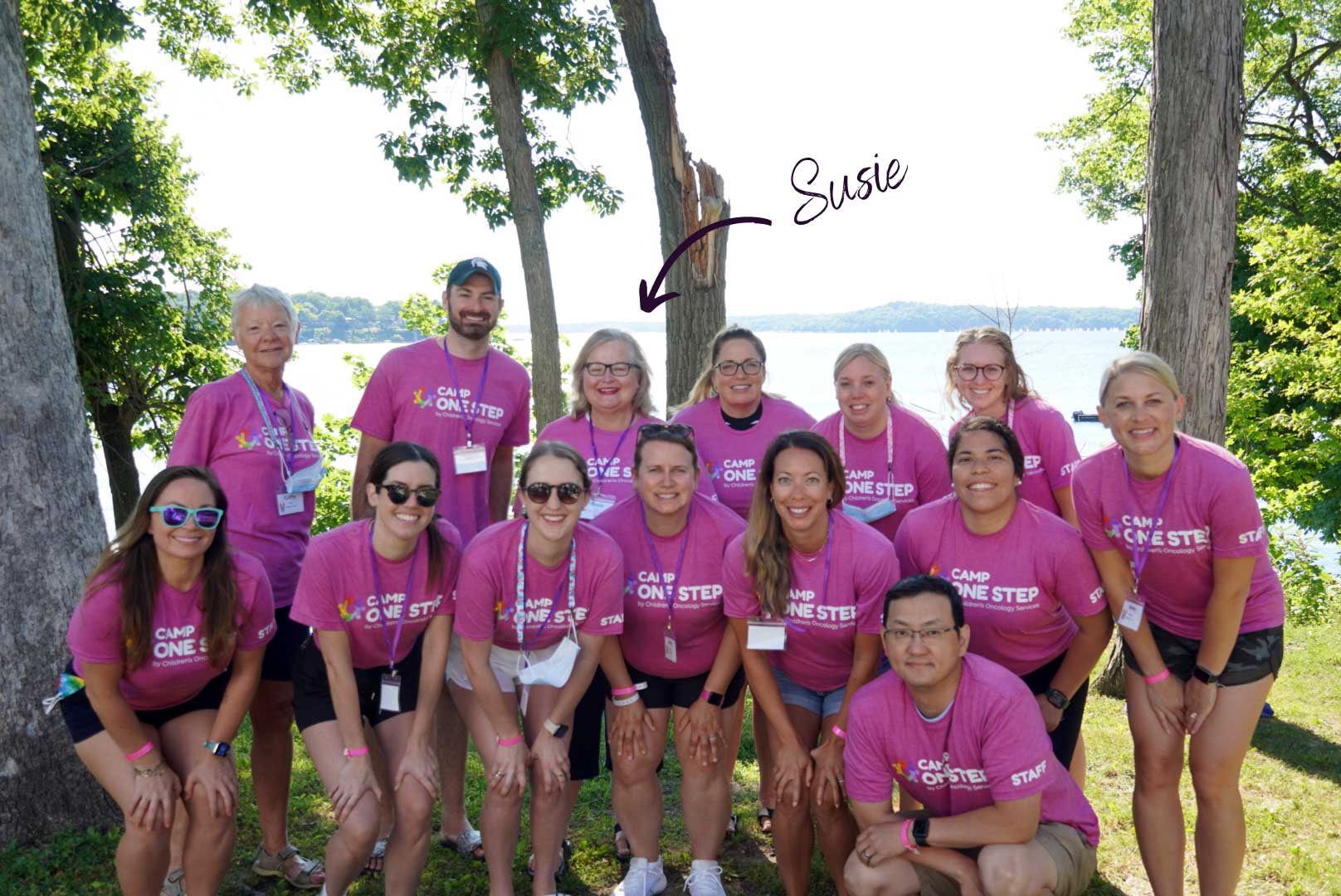 Camp One Step's Medical Director, Susie Burke, leads our volunteer medical team. The Camp One Step medical team is comprised of volunteer physicians and nurses who have a passion for working with children and adolescents who are or have experienced the challenges of a life threatening illness. Even though it is important to have staff with pediatric oncology experience, we also welcome staff with other clinical backgrounds such as general pediatrics, adult oncology, emergency, and ICU to name a few. The medical staff work closely together in teams to address the medical needs of each camper. Our goal is to promote the health and well-being of the campers in an atmosphere of fun.
About our camps
Devin Ryan Director of Program Operations
Email: [email protected]
Phone: 312.924.4220
Jessica Hopper Director of Program Operations
Email: [email protected]
Phone: 312.924.4220
Madeline Brown Programs Coordinator
Email: [email protected]
Phone: 312.924.4220
About our CONNECTED programs
Mark Lowry Senior Manager, Digital Programs
Email: [email protected]
Phone: 312.924.4220
About our medical team
Susie Burke Medical Director
Email: [email protected]
Phone: 312.924.4220