Utah Ski – Park City, Utah
Life is better on the slopes
Meet your Program Directors
Austin & Erin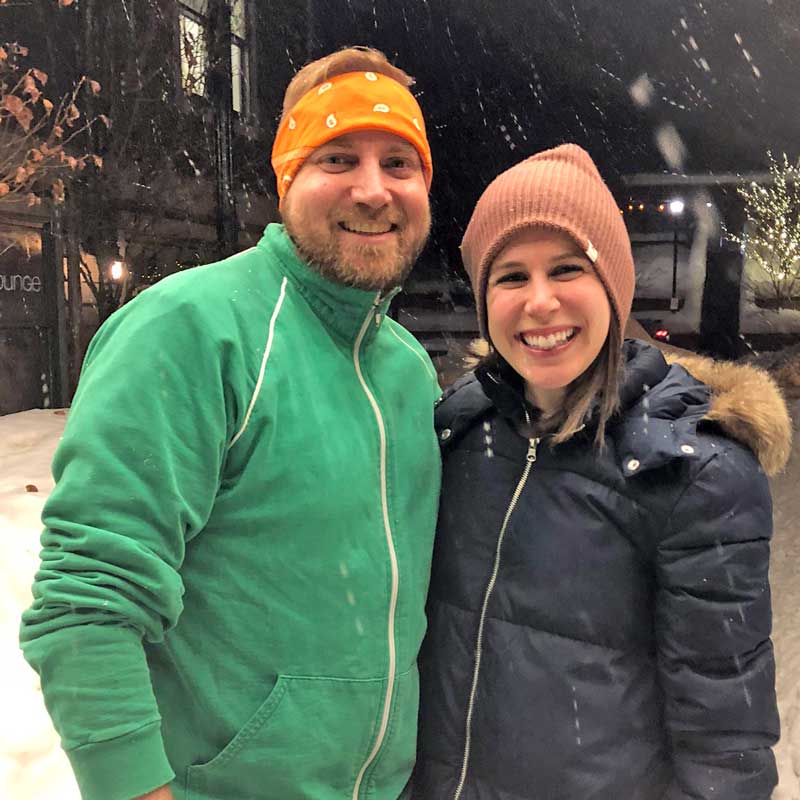 Austin Cappelle, Program Director
Austin was a Camp One Step camper from 1984-1996 and started volunteering in 1997. His oncologist was Dr. Edward Baum, the founder of Camp One Step, who encouraged Austin to start coming to camp when he was just 5 years old. Austin has been a counselor for Summer Camp, Winter Camp, Family Camp, White Water Rafting (now Adventure Camp), and Utah Ski Camp. He has been involved with the Seabees Leadership Program, both as a facilitator for Summer Camp and as a previous co-director for the program as well as being a Group Leader for Winter Camp. Currently he is one of the Program Directors for Utah Ski and Adventure Camp. He has also participated as a board member on camp's Junior Board for Milwaukee and Chicago, and also volunteers for the Chicago Marathon and Poker fundraising initiatives.
Erin Hyerczyk, Program Director
Erin is a former Camp One Step camper who learned about camp from the staff at Children's Memorial Hospital (now Ann & Robert H. Lurie Children's Hospital). She started coming to camp in 2003 and started volunteering in 2014. Erin has volunteered for Family Camp, Winter Camp, Utah Ski Camp, Chicago Day Camp, Brain Tumor Family Camp, Sibling Camp, and Summer Camp and is currently one of the Program Directors for Utah Ski Camp. Erin has also volunteered for Team One Step at the Chicago Marathon.
"Can't say enough on how it changed her. I really didn't expect a change. It showed her that she can live a life outside of cancer and move on like the other kids in the group. It was awesome for her to have people she can relate too!!!!! EXCELLENT!"
-Camper Parent
"[Our camper] loved, loved, LOVED ski camp!! Thank you again SO MUCH for this INCREDIBLE opportunity! You are all AMAZING and I know [she] can't wait for the next time! And the best part? I never had to worry about her once…I know she's in great hands with Camp One Step! Thank you!!!!"
-Camper Parent
"You are doing amazing things for these kids. She missed part of her childhood and struggled to regain relationships after treatment. She will never forget this amazing opportunity. It was so nice as a parent to be able to just say, yes go have fun, and we didn't have to worry about ANY financial burden. We would not have been able to afford to give her this amazing opportunity. THANK YOU"
-Camper Parent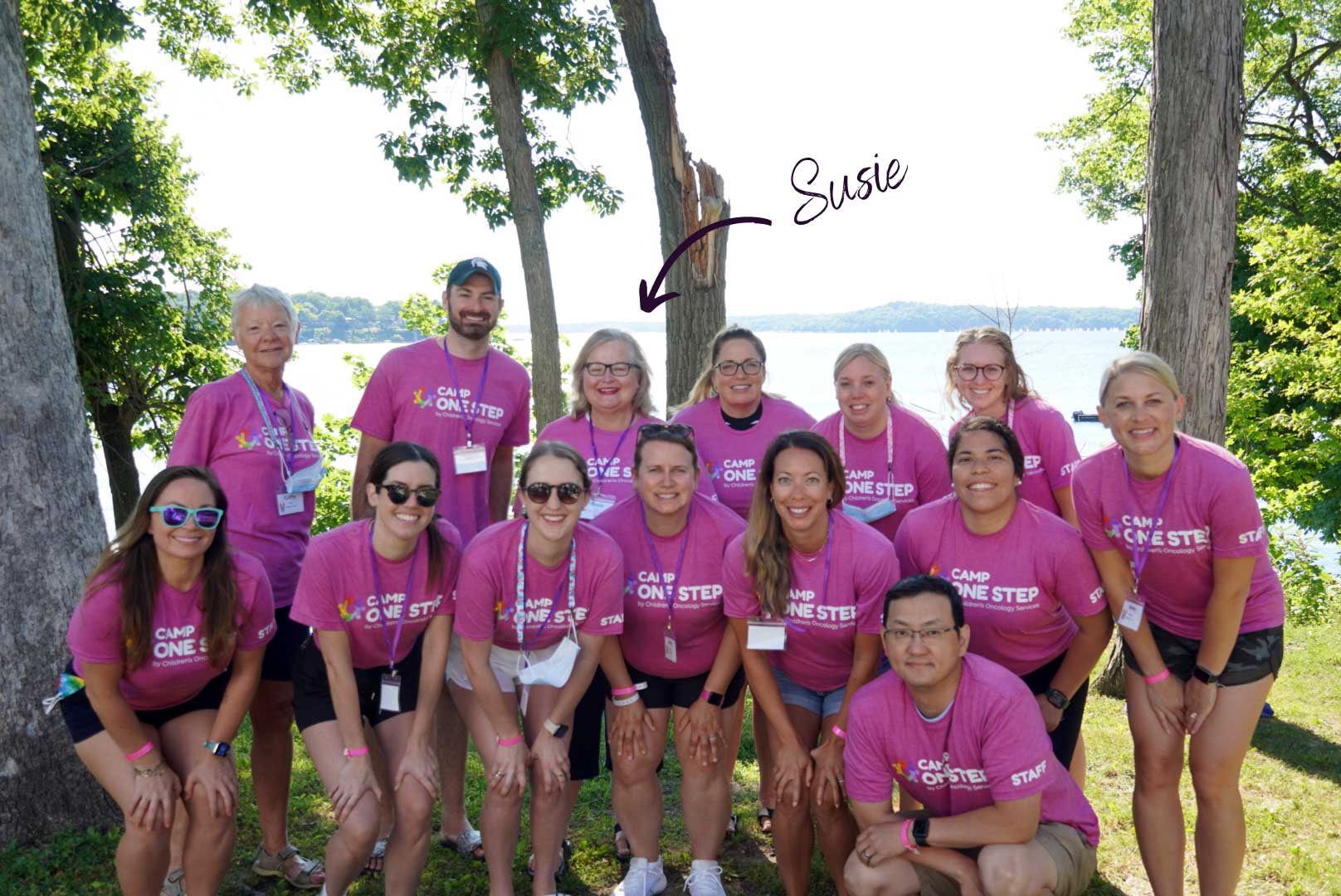 Camp One Step's Medical Director, Susie Burke, leads our volunteer medical team. The Camp One Step medical team is comprised of volunteer physicians and nurses who have a passion for working with children and adolescents who are or have experienced the challenges of a life threatening illness. Even though it is important to have staff with pediatric oncology experience, we also welcome staff with other clinical backgrounds such as general pediatrics, adult oncology, emergency, and ICU to name a few. The medical staff work closely together in teams to address the medical needs of each camper. Our goal is to promote the health and well-being of the campers in an atmosphere of fun.
About our camps
Devin Ryan Director of Program Operations
Email: [email protected]
Phone: 312.924.4220
Jessica Hopper Director of Program Operations
Email: [email protected]
Phone: 312.924.4220
Madeline Brown Programs Coordinator
Email: [email protected]
Phone: 312.924.4220
About our CONNECTED programs
Mark Lowry Senior Manager, Digital Programs
Email: [email protected]
Phone: 312.924.4220
About our medical team
Susie Burke Medical Director
Email: [email protected]
Phone: 312.924.4220